The Kyoritsu Japanese Language Academy is mostly staffed by full-time teachers who are present throughout the entire day to provide better support for your Japanese language learning and all other aspects of life living as an international student in Japan.
We also offer a rich curriculum to meet a diverse range of study objectives.
To everyone looking to study Japanese in Japan!!
Let's take the first steps together to pursuing your dream path for the future.
Overview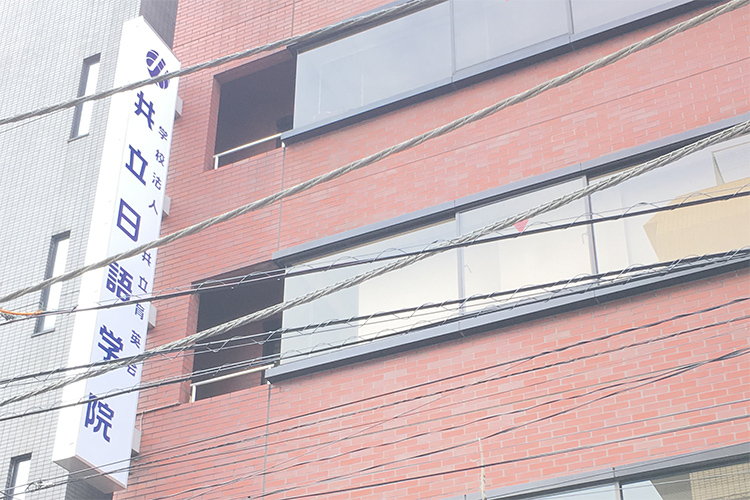 Name

KYORITSU
JAPANESE LANGUAGE
ACADEMY

Location
Kyoritsu Ikueikai Building 2-17-12 Yushima Bunkyo-ku Tokyo 113-0034
TEL:03-5805-0381 FAX: 03-5684-6358
President
Youhei Ishizuka
Number of students
| China | Korea | Taiwan | Vietnam | Myanmar | Cambodia | Thailand | Indonesia | Bangladesh | Mongolia | Philippines | Malaysia | Italy | total |
| --- | --- | --- | --- | --- | --- | --- | --- | --- | --- | --- | --- | --- | --- |
| 71 | 0 | 2 | 24 | 4 | 0 | 0 | 0 | 0 | 1 | 1 | 0 | 1 | 104 |
(2022.6)
School History
| | |
| --- | --- |
| June 1986 | Japanese language education instruction begins at the Tokyo Dome Foreign Language Academy. |
| April 2003 | School name changes to Tokyo Academy Japanese Language School. |
| October 2005 | School's founding institution changes to Kyoritsu International Foundation, and school's name changes to Nisshin Academy Japanese Language School. |
| June 2010 | Transitions to general incorporated foundation. |
| July 2011 | School name changes to Kyoritsu Foundation Japanese Language Academy. |
| June 2013 | Transfers to Bunkyo-ku, Tokyo following purchase of campus. |
| October 2016 | School's founding institution is changed to Kyoritsu Ikueikai Educational Corporation, and school name is changed to Kyoritsu Japanese Language Academy. |
Academic Calendar
Spring Term
4月
April Inaugural Class Entrance Ceremony
Scholarship Award Ceremony
Orientation
5月
Health Examination
Extracurricular Activities
6月
Examination for Japanese University Admission for International Students (EJU) Planning Week
Examination for Japanese University Admission for International Students (EJU) Session #1
Spring Term Final Exams
Summer Term
7月
Japanese Language Proficiency Test (JLPT) Planning Week
Japanese Language Proficiency Test (JLPT)
8月
Summer Break
9月
Summer Term Final Exams
Autumn Term
10月
October Inaugural Class Entrance Ceremony
Scholarship Award Ceremony
Orientation
11月
Health Examination
Examination for Japanese University Admission for International Students (EJU) Planning Week
Examination for Japanese University Admission for International Students (EJU) Session #1
12月
Extracurricular Activities
Emergency Drills
Japanese Language Proficiency Test (JLPT) Planning Week
Japanese Language Proficiency Test (JLPT)
Autumn Term Final Exams
Winter Break
Winter Term
1月
Hatsumode (New Year's temple visit)
2月
3月
Winter Term Final Exams
Speech Contest
Graduation Ceremony
Spring Break