Unique Support System
The Kyoritsu Japanese Language Academy provides students with a fully-fledged support system providing assistance in terms of both studying and living in Japan, from reward programs for outstanding student performance, to part-time job consultation and introduction.
Awards System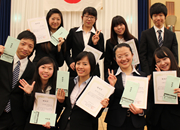 Yushu Sho (Academic Excellence Award)
Awarded to the student with the highest grades after each term test (every 3 months)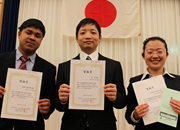 Kaikin Sho (perfect attendance Award)
Awarded to students who finish the 2-year or 1.5-year course without being late or absent.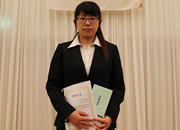 Gakkou-cho Sho (Principal's Award)
Awarded yearly to a student with excellent grades and attendance.
Part-Time Job Introduction
We introduce part-time jobs that match the Japanese capabilities of each student at the school and won't interfere with their studies.